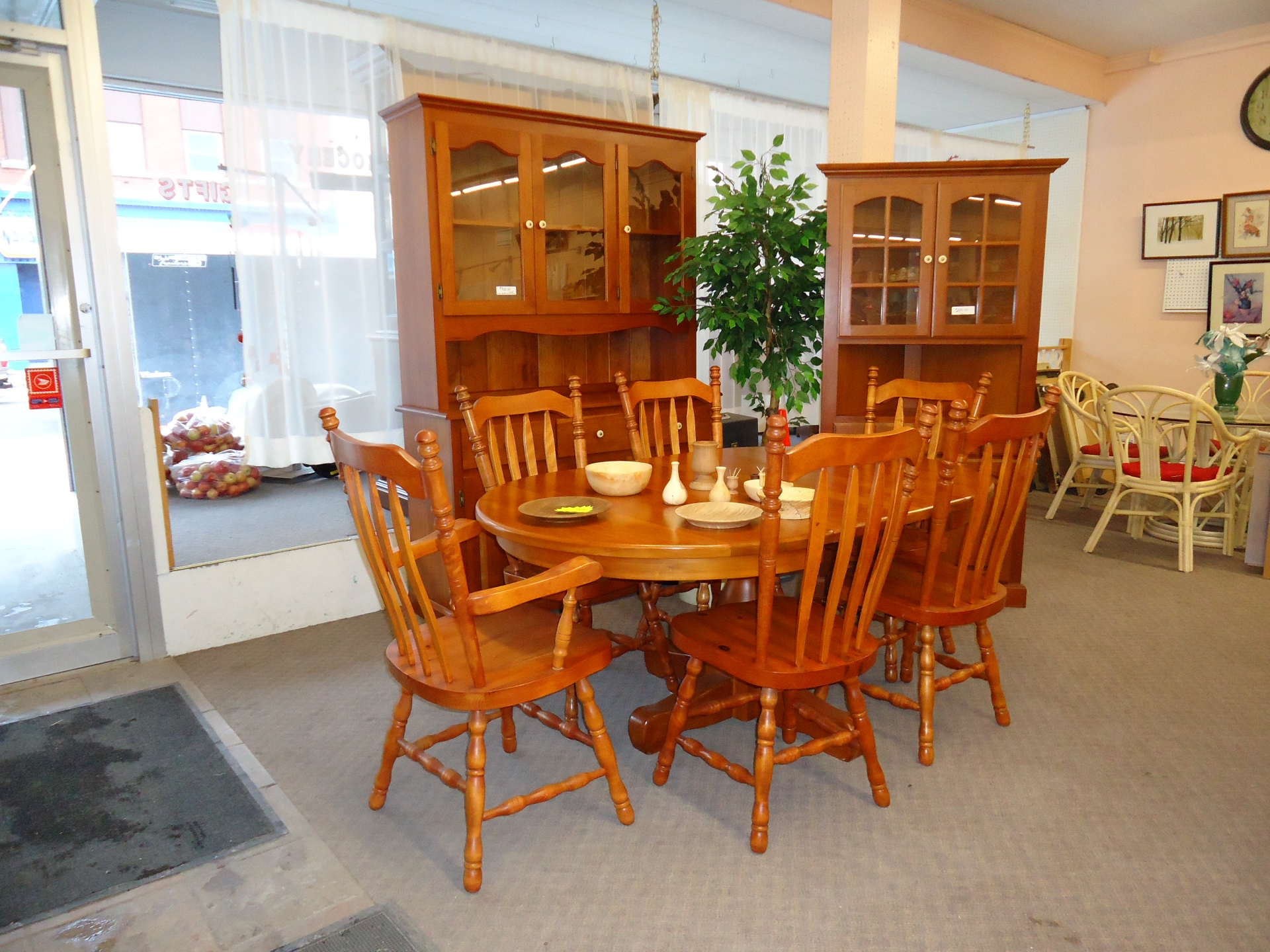 For Randy and Sandra Martin it's pretty simple.  Fill the store with everything that a person could possibly need, make sure the foods are fresh, and that everything is of the best quality.  The rest will take care of itself.
Evergreen Variety has been open since 1999, and is now located right on the main street in Harriston at 50 Elora Street South.  There's plenty of on street parking and a hitching rail in the back lot -  definitely worth the trip and shopping at Evergreen Variety will save you many stops on your journey.
For the gourmet, or the cook with lots of mouths to feed the canning supplies, baking supplies, and bulk foods can't be missed!  Randy and Sandra have cheese making supplies, home preserves, and more spices than anyone around!
Fresh bread is delivered from Guenthers in Milverton .  Sandra suggests that with special requests you order early to avoid disappointment - a quick phone call is all it takes.
When the fruit is in season, Evergreen Variety brings in fruit from the Niagara Region as well as local produce.
The bulk food shelves are full to bursting with goodness.  You can purchase bulk cheese, margarine, cookies, flour, sugar, powdered juices, noodles and pasta and many more items that add up to loads of savings.
Quality new and used furniture is available here! Our floors are loaded with used furniture and smalls. Come in and check it out!!!!!!!
Hours
Monday open by chance
Tuesday 9:00-5:00
Wednesday 9:00-5:00
Thursday 9:00-5:00
Friday 9:00-5:00
Saturday 9:00-4:00
Sunday Closed